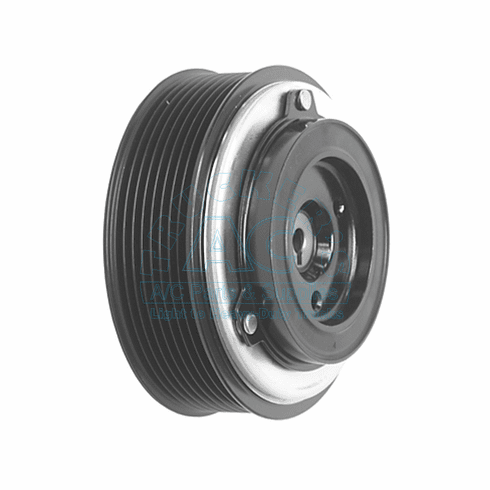 Sanden SD7H15 SUPRHD Clutch/119-8GR - 2 Wire Metripack
Product Description
Super Heavy Duty version of TAC#02-0601

Make: Sanden

Application: Sanden Compressor parts

Description: SD7H15 SUPRHD CLUTCH/119-8GR

Additional Description: Super HD style

Volts: 12V

No. of Grooves: 8 groove

Belt Type: Serpentine

Diameter (in.): 4-5/8''

Diameter (mm): 119mm

Wire Type: 2 Wire Metripack

Model: SD7-SUPRHD

Product Name: Compressor Clutch Assy.

Shaft Type: Keyed shaft

Additional Notes: with Thermal Fuse in coil

Diode Protection: w/diode

INTERCHANGE: AIRSOURCE 5137S; 4368-9931



All Our Parts are Brand New and covered by the Original Equipment Manufacturer's Warranty

We carry a full line of Sanden compressors, Seltec/Valeo compressors along with all other brands for Freightliner, Ford, Kenworth, Mack, Peterbilt, Volvo/GM Trucks, Caterpillar, Bus, RV and Van AC parts.